What is Class A office space?

These are the "most prestigious buildings competing for premier office users with rents above average for the area," and they have a "definite market presence." Class A buildings have a prime central location with exceptional accessibility and are usually of significant size. Class A boasts high-end tenant improvements and high-quality, first-class finishes, high-tech security, the latest in elevator and HVAC systems, and state-of-the-art technological capabilities. In other words, these buildings are built to impress.Tenants who seek out Class A properties are usually businesses for whom office space is not just for employees, but also for clients —and they want to give a top-notch impression. These businesses are often found in financial districts and may provide professional services like law firms, architecture firms, advertising agencies, or financial management companies.Amenities in Class A office buildings can include (but are not limited to):
Concierge services

Security

Dining options

Daycare centers

Covered parking

Gyms

Lounges

Bike storage

Private outdoor space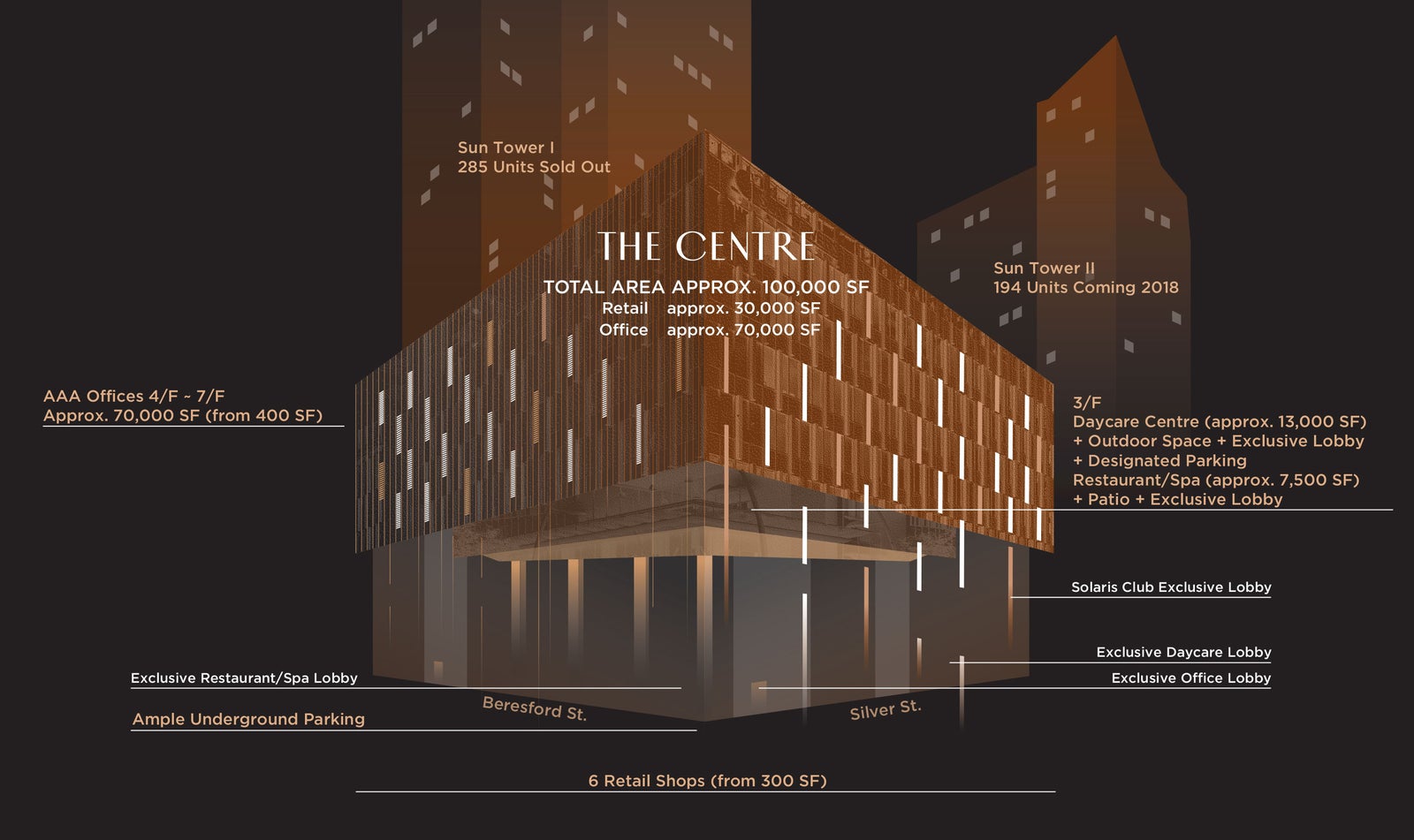 Salient Facts 
Located in Downtown Burnaby across from the Metrotown SkyTrain station, THE CENTRE is an exclusive component of the landmark comprehensive development called Sun Towers, which is comprised of prime retail and Class A units with top-of-line interior finishes and elevated concierge services.
MLS                                     C8048938
Area                                     455 SF
PID                                       031-544-428
Availability                            Immediate
Asking Price                         Please contact the listing agents